Stainless Steel ERW Tubes Dealer In India
STAINLESS STEEL ERW TUBES
Stainless steel ERW pipes mean Electric Resistance Welded Pipes. SS ERW steel Tube are used in various engineering purposes, fencing, and scaffolding, line Pipes etc. ERW steel tube are available in various qualities, wall thicknesses, and diameters of the finished pipes.
Our product finds its usage for Agricultural purposes, Drinking Water for housings, in collieries for extraction of Water, Thermal Powers, Transports, Hand pumps for deep boring wells, as a strong protection for cables by Telecom Department, Structural Purposes etc.
Stainless Steel ERW / Welded Pipes and Tubes
We offer a huge array of steel pipes that are fabricated by using various grades of material steel and metal alloys. These are available in single welded or double welded form. Our clients have the option to choose pipes with radiography or without radiography.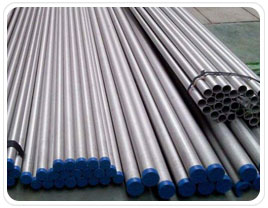 Stainless Steel ERW Tubes:
Standards: ASTM A249, A269, A554, A268, A270, A688, A778, DIN 17455 & 17457 [Class 1] & Its equivalent ASME, DIN & EN Standard.
Grade: 304/L/H/LN, 316/L/H/LN/Ti, 317L, 321/H, 347/H, 309, 310, 904L. 409/L, 410, 430/Ti, 436, 439.
Size: 1/2″ OD to 12″ OD
Wall Thickness: 0.4mm – 8mm SWG
Length: Cut length, Fix length, 100mm to 12mtr long.
Our Network: Mumbai, Chennai, Bangalore, Gujarat, Rajasthan, Kolkata, Pune, Tamil Nadu,
BUY HIGH QUALITY STAINLESS STEEL WELDED PIPE, SS PIPE/ERW TUBES
CALL US NOW +91-9711003812
MAIL US NOW -info@stainlesssb.com
Stainless Steel 304 Tubes Manufactures and authorized Dealer , Supplier ..Welded Stainless Steel Tubes, SS 304 Seamless And Welded Tubes Available at lowest Price 
Stainless steel ERW Pipes and ERW pipes are fabricated 
in different alloys of ASTM / ASME SA 312 GR. TP 304, 304L, 304H, 309S, 309H, 310S, 310H, 316, 316L, 316H, 316Ti, 317, 317L, 321, 321H, 347, 347 H, 904L ASTM / ASME SA 358 CL 1 & CL 3 GR. 304, 304L, 304H, 309S ,309H, 310S, 316, 316H, 321, 321H, 347 and others. Our comprehensive range includes welded stainless steel pipes, ERW alloy steel pipes, welded steel pipes and many more. We produce using ace quality of steel and alloy to retain their durability for longer period.
Exporter & Supplier – Stainless ERW Tubes, Alloy ERW Tubes, Carbon Steel ERW Tubes, Super Duplex ERW Tubes
STAINLESS STEEL ERW TUBES
We are leading Exporter of Stainless Steel ERW Tubes in India. Our Seamless Pipes are available in different sizes, shapes, and grades.
STAINLESS STEEL ERW/SML PIPES
We are leading  Exporter of

Stainless Steel Fittings

in India
.

Our Seamless Pipes are available in different sizes, shapes, and grades.
We help customers develop their energy resources; bringing world class capability and delivering it locally. We promote commercial arrangements that are aligned to our customers' needs, allowing us to deliver more value to the customer while increasing the returns from our most precious asset – our people